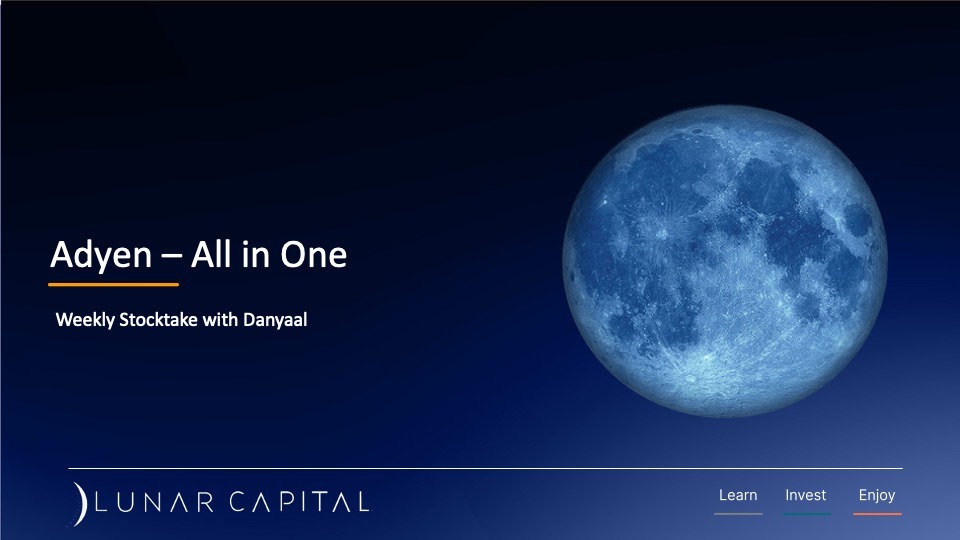 Following the release of the 2nd quarter 2023 results, Adyen, the financial technology company, witnessed a more than 50% decline in its share price, plummeting to a low of €633 in October. This downturn was attributed to a deceleration in their revenue growth and increased personnel hiring spree. However, in their 3rd quarter results presentation, unveiled last week, Adyen's share price surged by 36% , reaching €936. Adyen's shares have exhibited considerable volatility, reflective of the challenges the company faces in navigating its expansion into new markets; coupled with the overall market sentiment.
Adyen provides businesses with a comprehensive platform for end-to-end management of payments, data, and financial transactions. Their platform enables businesses to seamlessly process both online and in-store payments within a unified system. This integrated approach offers businesses a holistic perspective on their operations. Adyen also holds a banking license, which allows them to hold their client's funds and issue cards to those clients. This feature facilitates the smooth transfer of funds between different aspects of a business, enhancing overall operational efficiency. The data collected from the business' users; and the business' cash flow are all managed on a singular platform.
For Q3, Adyen reported processed transaction volume of €243 billion and a net revenue of €413 million, marking respective year-over-year increases of 21% and 22%. Throughout the year, Adyen has been actively expanding its sales team, employing the "land and expand" sales strategy. This approach involves encouraging potential clients to adopt one of their products initially and subsequently demonstrating the advantages of using additional offerings over time. Adyen, also held an investor day last week, where they provided clarity on their business strategy, which included moderating the pace of personnel hiring in 2024, clarifying how their investments will increase revenues and improve margins, their direct focus on large institutional clients and supporting smaller clients through integrating with fintech platforms. This contributed to Adyen's 36% share price jump.
The payments space is highly competitive, but it appears that Adyen has a strategy to be competitive by their value-added offering.
Adyen is held by Lunar Capital's Offshore Portfolio clients.
Click here to access your account to view statements, obtain tax certificates, add or make changes to your investments.
Our email address is: [email protected]